Regular price
Rs. 1,199.00
Regular price
Rs. 2,199.00
Sale price
Rs. 1,199.00
Unit price
per
Sale
Sold out
🔥CELEBRATE THE SALES OF MOBILE PHONE SIGNAL STICKERS EXCEED 10000!!! STARTING TODAY, BUY ONE GET THREE FREE, GET SEVEN AT THE PRICE OF TWO!🔥
⏰THE EVENT IS LIMITED TO ONE WEEK, HURRY BEFORE IT'S GONE!
⭐️How Does it work?-Suit for all types of phone, Stick it on the back of the phone/devices. This little gadget essentially spreads the signal across the receiver and boosts it a faction. It raises the gain just enough to sometimes get a signal where there once wasn't. Upgrade Version-Shiny Gold ?can improve your phone signal significantly.
⭐️Our New Technology-Signal Enhancement Stickers are not only used for Mobile Phones but also boost the reception on Two Way RadiosPDA's, Walkie Talkies, Beepers, and even Cordless Phones in your house.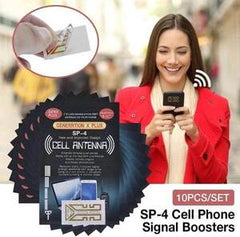 Each Booster is individually packaged ready to be given as a gift or for resale!
Our new generation X Plus Revised Edition Cell Phone antenna boosters are better than ever! The antenna booster is now stronger and comes in shiny gold color. It also comes with instructions on how to install and test your new antenna booster.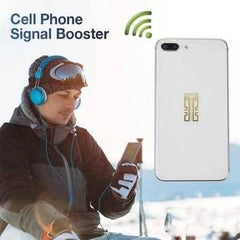 The Benefits:
1) Huge impact - like having a 4-foot antenna on your cell phone.
2) Improves Reception, Reduce Static in boats, elevators, cars, buildings, tunnels, and mountains.
3) Works on any Analog, Digital, and Tri-band phones.
4) Eliminate dropped calls.
5) Easy to install, simply peel and stick to the inside of your battery compartment.
6) Each Booster is individually packaged ready to be given as a gift or for resale!
Installation:
Use a cloth to clean the area where the cell phone signal sticker is attached
Then gently remove the signal enhancement sticker from the jam, and stick the "UPSIDE" on the signal sticker toward the antenna of the mobile phone
After that, just turn it on. Enjoy your Extremely fast network experience!!
Stickers Place for iPhone and Android phone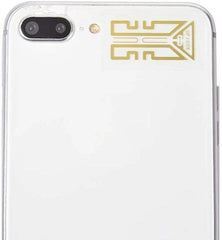 Shipping & Returns

Free shipping, cash on delivery.
30 days no reason to return.
View full details